Fitness Quest Physical Therapy-Venice
Hours of Operations
Mon – Fri — 7:00am – 5:00pm*
Saturday — Closed
Sunday — Closed
*Early and Late hours may be available upon request.
Fitness Quest Physical Therapy-Venice
About Our Location
Fitness Quest Physical Therapy located in Venice Florida, opened it's doors in February of 2005.  We are conveniently located on Venice Island in the 400 Professional Building across the street from Venice High School.
The location is in the same building as the Silversein Institute on the second floor across from the elevator. For patients in a wheelchair, you should have no problems getting to the office. If you need assistance, please call us and let us know.
Do you have Medicare? Read about the cap on therapy coverage for Medicare benefits.
Director: Amanda Humbrecht, DPT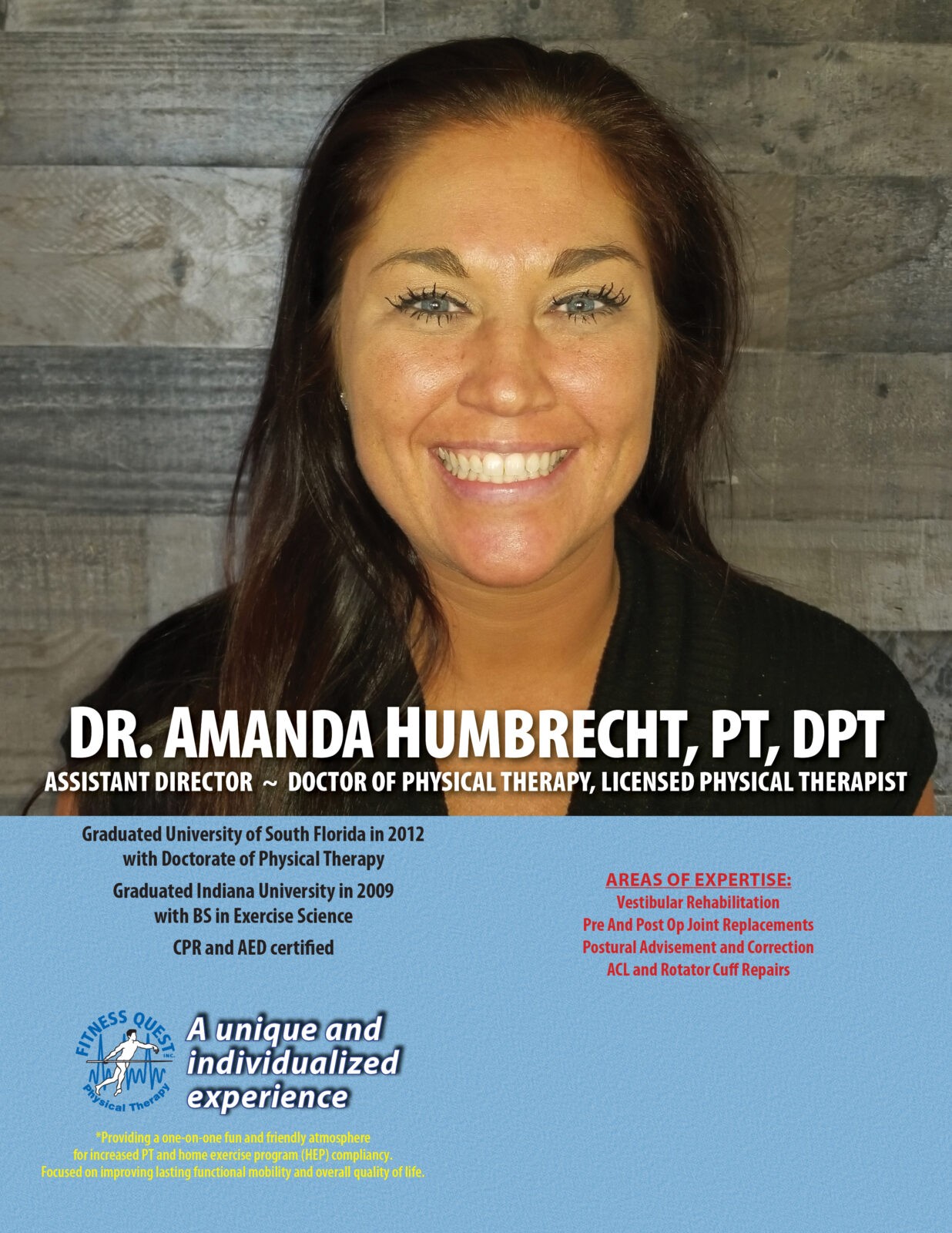 About Our Director
Amanda Humbrecht, DPT is the Assistant Clinical Director for Fitness Quest Physical Therapy in Venice Florida. Her education began at Indiana University where she received her bachelor's degree in Exercise Science in 2009. In 2012, she earned her Doctorate in Physical Therapy at the University of South Florida. Amanda specializes in orthopedics, vestibular rehabilitation and geriatrics physical therapy. Amanda enjoys providing a fun and friendly treating environment using the combination of therapeutic exercise, functional activities and manual therapy. In her spare time she enjoys working out and traveling.