Fitness Quest Physical Therapy-Punta Gorda
Punta Gorda Office
Call 1-941-575-7300
Fax 941-505-7301
530 E Olympia Ave
Suite 112
Punta Gorda, FL 33950
Hours of Operations
Mon – Fri — 8:00am – 5:00pm*
Saturday — Closed
Sunday — Closed
*Early and Late hours may be available upon request.
Fitness Quest Physical Therapy-Punta Gorda
About Our Location
Fitness Quest Physical Therapy in Punta Gorda, Florida opened it's doors in May of 2004.  Three months later we found ourselves in the middle of ground zero after Hurricane Charley wreaked havoc on the town of Punta Gorda and the surrounding areas.  We were fortunate to withstand the destruction and were able to start treating patients again shortly after.  Our office is located on the corner of Mary Street and Olympia Avenue just east of the Downtown Punta Gorda area.
Director: Jason Bach-Randolph, DPT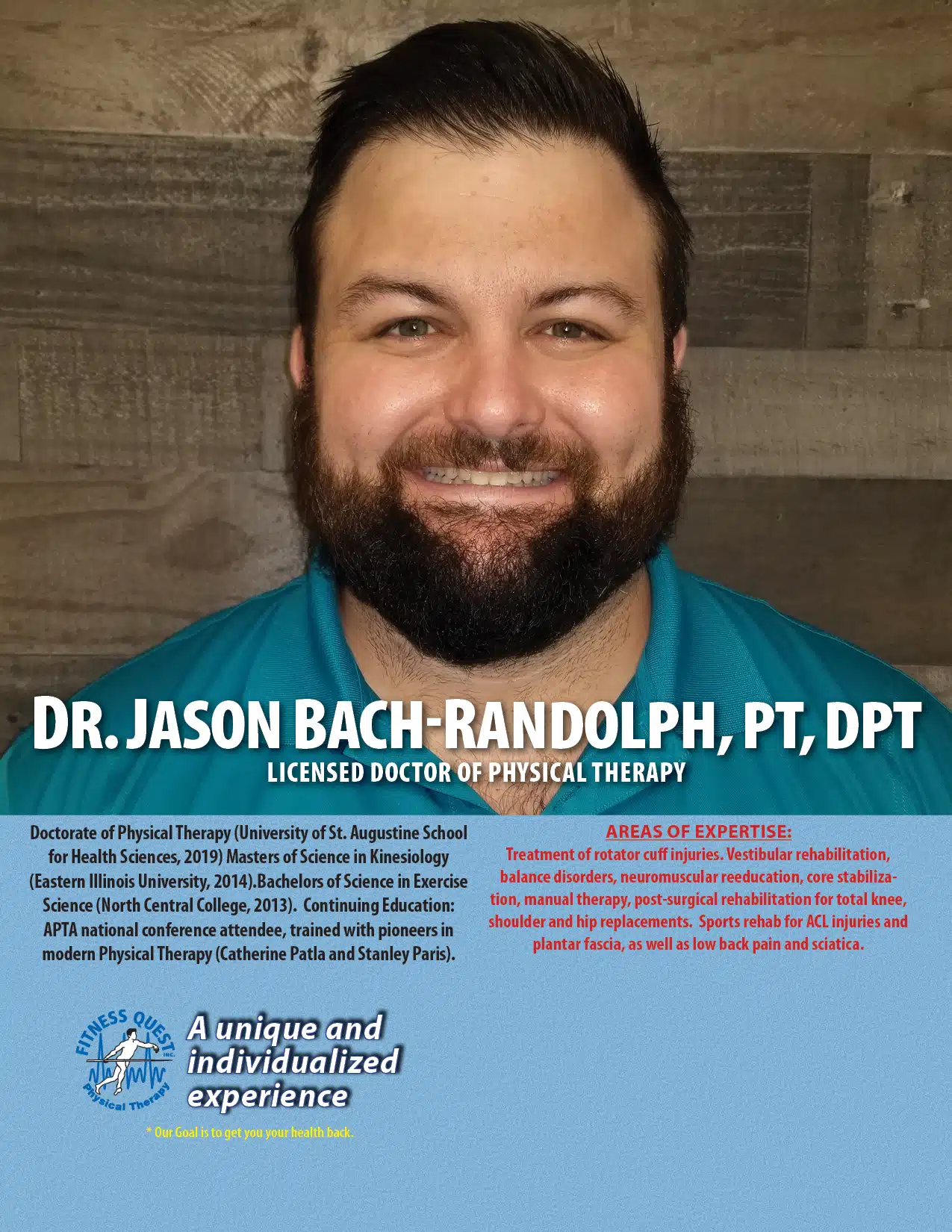 About Our Director
Jason attended North Central College and graduated with his Bachelor's
of Science in Exercise Science Pre-Physical Therapy. He then graduated from
Eastern Illinois University with his Masters in Science in Kinesiology with a
specialty in Cardiac Rehabilitation. He then completed his Doctorate in Physical
Therapy from the University of St. Augustine School for Health Sciences.
Jason has experience in physical therapy evaluations with the Spine,
shoulder, elbow, wrist/hand, hip, knee and ankle. As well as neurological hip,
knee, and foot/ankle impairments. Jason has attended multiple continuing
education courses on the spine, shoulder, knee, geriatric strength and
conditioning, manual therapy, ergonomics, and balance/ fall prevention.
Assistant Director: Katie Wasson, DPT