Fitness Quest Physical Therapy-Lakewood Ranch
Lakewood Ranch Office
Call 1-941-209-3922
Fax  941-209-3912
9025 Town Center Pkwy
Lakewood Ranch, FL 34202
Hours of Operations
Mon-Wed-Fri 8:00am-5:00pm
Additional hours available as needed 
Fitness Quest Physical Therapy-Lakewood Ranch
About Our Location
Fitness Quest Physical Therapy has officially opened it's Lakewood Ranch office and seeing patients.  Our office is located at 9025 Town Center Parkway behind the Publix plaza off University Parkway.  We are excited to provide another convenient location for the residents and visitors of Southwest, Florida.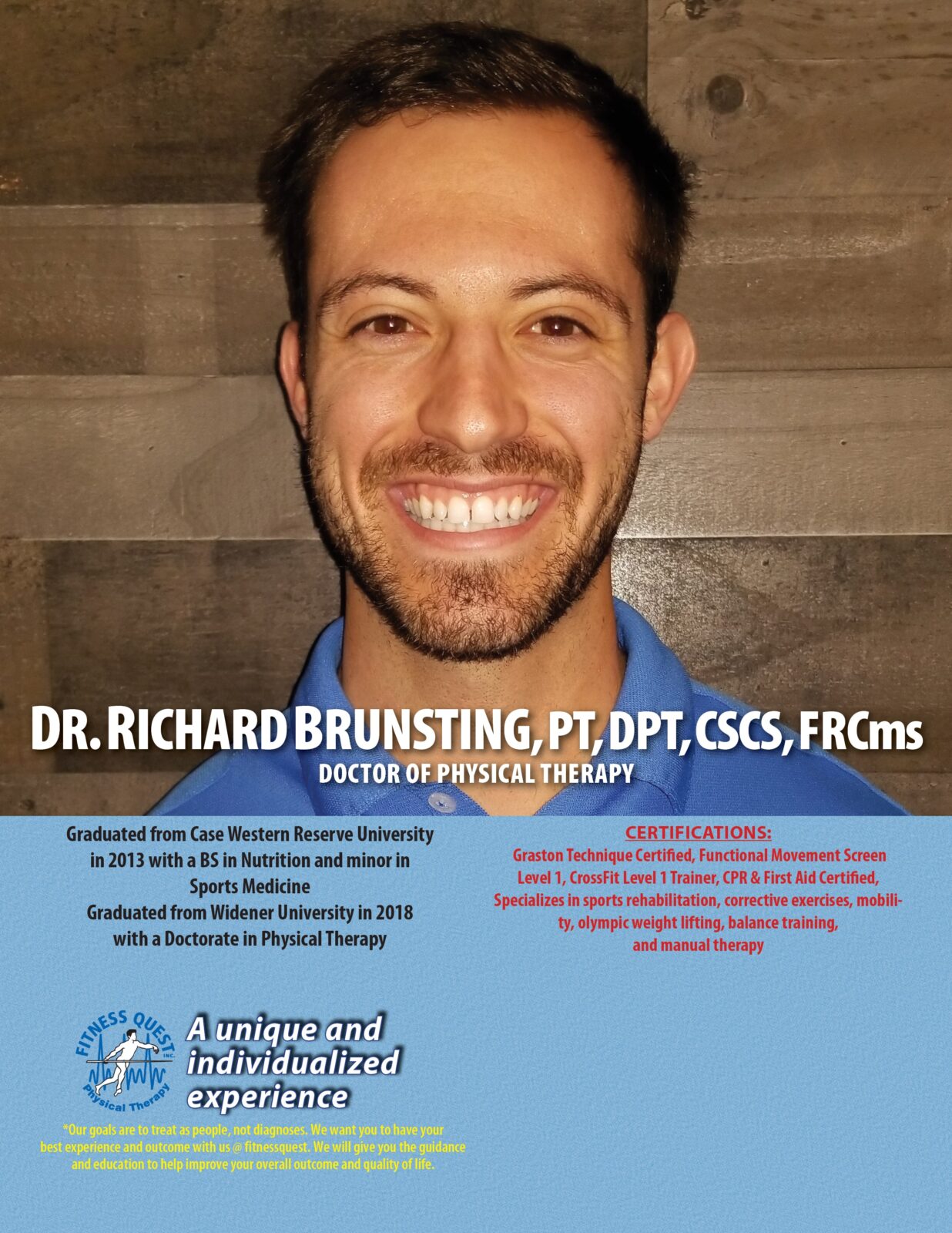 Director: Richard Brunsting, DPT
About Our Director
Richard Brunsting grew up in Nashville, Tennessee before moving to Cleveland, Ohio, where he earned a Bachelors of Science in Nutrition with a minor in Sports Medicine in 2013.  Richard then moved to Philadelphia, PA where he earned his Doctorate in Physical Therapy from Widener University, where he served as the President for the class of 2018.  During his time as a student physical therapist, Richard spent 12 weeks working with the Philadelphia Phillies during Spring Training.
In addition to his passion for physical therapy, Richard is a CrossFit Level 1 Trainer, Certified Strength and Conditioning Specialist and FRC mobility specialist at a gym in South Sarasota where he combines his rehabilitation knowledge with his Olympic weightlifting and mobility knowledge to help his clients achieve their goals.
Since August of 2018, Richard has been working at the Fitness Quest Englewood location where he has had the pleasure of working with professional baseball players from the Tampa Bay Rays, Atlanta Braves and Minnesota Twins.  Richard has a passion for combining his variety of rehabilitation and weightlifting knowledge along with his experience as a fitness coach to give all of his patients the best quality of care on their journey to an improved quality of life.
Get In Touch with our Lakewood Ranch Office