Fitness Quest Physical Therapy-North Port
North Port Office
Call 1-941-426-7400
Fax 941-426-7044
2530 Bobcat Village Center Rd
Suite C
North Port, FL 34288
Hours of Operations
Mon – Thur — 8:00am – 6:00pm*
Fri — 8:00am – 5:00pm*
Saturday — Closed
Sunday — Closed
*Early and Late hours may be available upon request.
Fitness Quest Physical Therapy-North Port
About Our Location
Fitness Quest Physical Therapy in North Port, Florida was established in 2005.  We are located in the Bobcat Village Professional Center off of Toledo Blade, close to the Sarasota Memorial North Port ER and Care Center. In order to accommodate the rapidly growing population in the area, we expanded into the adjoining space in 2014, and increased our size an additional 2000 square feet allowing  us to continue to treat our patients in a more comfortable and spacious facility.
Director: Adam Murrell, DPT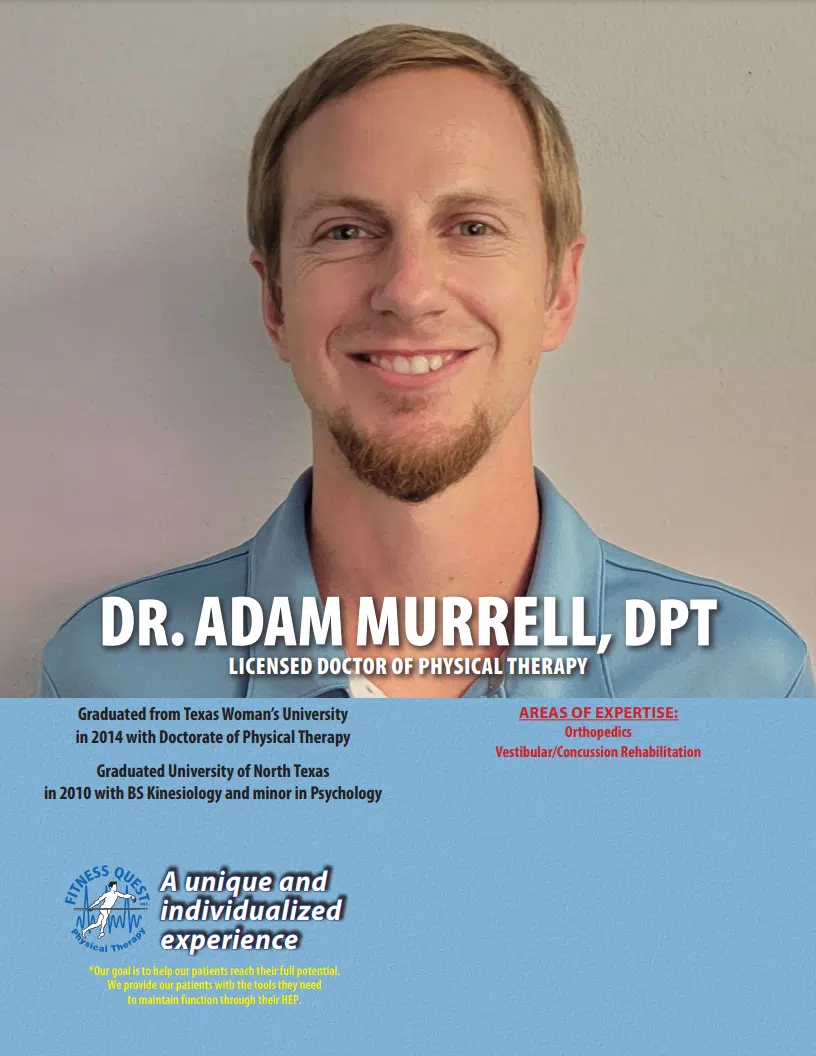 About Our Director
Adam obtained his bachelor's degree in Kinesiology and minor in Psychology in 2010 at the University of North Texas. He earned his Doctoral degree for Physical Therapy in 2014 at Texas Woman's University in Dallas, TX. Adam has worked in both the outpatient orthopedic and home health settings while in Texas. He is certified to perform Dry Needling and is a certified instructor in Tai Chi for Balance and Osteoarthritis.

Adam has experience working with high school/college athletes as well as the adult and geriatric populations. He specializes in orthopedic and vestibular rehabilitation. His treatment philosophy is to utilize an evidence based approach to create an individualized treatment plan to achieve patient's goals and optimize function. In his free time, he enjoys distance running, traveling, and spending time with his wife and 2 kids.