Fitness Quest Physical Therapy-Ellenton/Parrish
Hours of Operations
Mon – Fri — 8:00am – 5:00pm*
Saturday — Closed
Sunday — Closed
*Early and Late hours may be available upon request.
Fitness Quest Physical Therapy-Ellenton/Parrish
About Our Location
Fitness Quest Physical Therapy located on the border of Ellenton and Parrish opened in December of 2017.  We were happy to be able continue to serve the community by opening this location upon the closing of the previous business and maintaining continued care that the patients there have been accustomed to.
Physical Therapy Bradenton Director: Brian Duffy DPT, OCS, SCS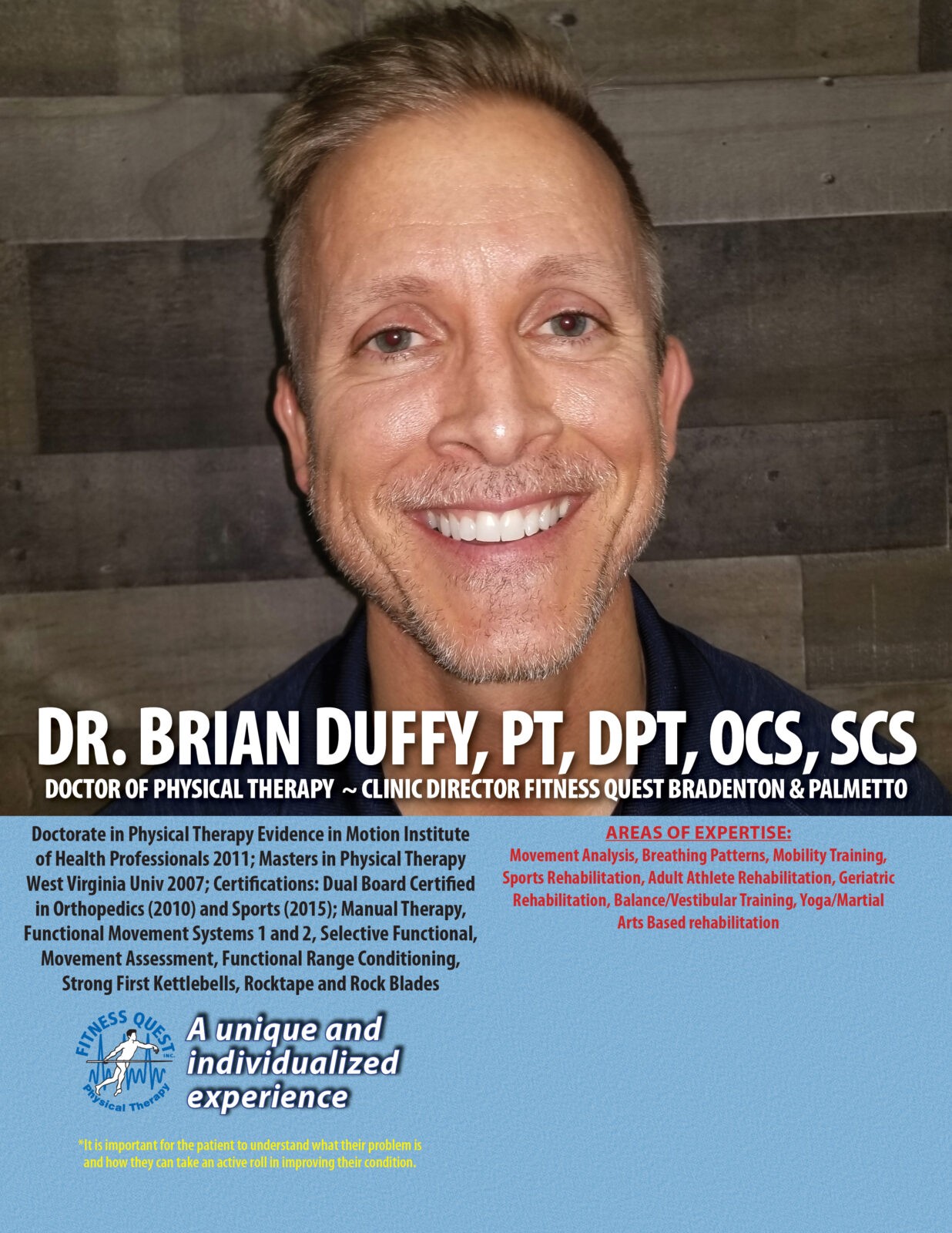 About Our Director
Brian Duffy graduated from West Virginia University in 2007 with a Master of Physical Therapy degree. He completed a post-graduate Orthopedic Physical Therapy residency program prior to earning his Doctorate of Physical Therapy from Evidence in Motion Institute of Health Professions in 2011. Brian has maintained a career in Outpatient Physical Therapy, specializing in orthopedic and sports rehabilitation. He likes to integrate evidence-based medicine and advanced clinical decision making into his individualized patient care. He practices with a strong emphasis on manual therapy and neurodevelopmental movement, while focusing on the identification and treatment of underlying dysfunctional movement patterns in addition to the patient's symptoms.
Brian is a member of the American Physical Therapy Association, the Florida Physical Therapy Association, and the American Academy of Orthopedic Manual Physical Therapy.